Interview with Director of Rolls-Royce Electrical
Rolls-Royce has acquired the electric and hybrid-electric aerospace propulsion activities of SIMENS, the eAircraft business, in a move that will accelerate the delivery of electrification strategy. We asked Rob Watson, director of Rolls-Royce Electrical about the changes in writing.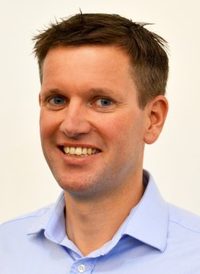 How Rolls-Royce's strategy will stay or change with the buying, in the world of small and large aircraft engines and propulsion systems?
Rolls-Royce have been pioneering flight for more than 100 years, we created the first turboprop, first jet engine, powered the first jet engine passenger airliner, and powered the first and only commercial supersonic jet (Concorde).
We've crafted seven variations of our world-leading aero engine family since the launch of our first Trent engine over two decades ago. Each variation has continued to push the boundaries of what is possible, setting new performance benchmarks for civil aviation and collectively, they've earned more than 130 million flying hours.
The gas turbine remains essential to Rolls-Royce's future – for example, the Trent XWB which powers the Airbus A350, is the most efficient aero engine ever created and will be flying for decades. We are taking this proven technology through another evolutionary step with our new UltraFan engine.
Larger fans = greater efficiency. In our pursuit to drive down aircraft operating costs, our #Trent7000, the latest Trent engine, delivers a 10% improvement in fuel efficiency compared to the #Trent700, our first Trent engine. https://t.co/28vpz9KrRX #PowerOfTrent #AvGeek pic.twitter.com/RQypzOB4bs

— Rolls-Royce (@RollsRoyce) November 29, 2019
The Ultrafan will be 25% more fuel efficient that on first Trent engine, with a bypass ration treble that of the Trent 700. The fan blades will be manufactured from the very latest composite carbon/titanium materials and it will feature a new geared architecture, introduced between the fan and intermediate pressure compressor, to ensure that the fan, compressors and turbines all continue to run at optimal speed. We have always pursued ever cleaner, safer and more competitive power, investing on average £1.4billion each year on research and development.
Rolls-Royce is embracing sustainability with an environmental strategy for aviation that has three strands: increasingly fuel-efficient products; encouraging the development of environmentally friendly and sustainable aviation fuels; and pursuing the electrification of aviation.
Electrification will play an increasing role in propelling smaller aircraft and in enabling new approaches to large aircraft efficiency. Regional hybrid aviation is set to revolutionise intercity mobility by 2030. It is possible that we will see a new type of regional air transport, being more fuel efficient and quieter than current turboprops, which will bring a new approach to mass transportation. The main challenges in this power class include the technology for very high power to weight machines, power electronics and batteries, thermal management, and systems integration complexity. But we are on a trajectory to solve these issues.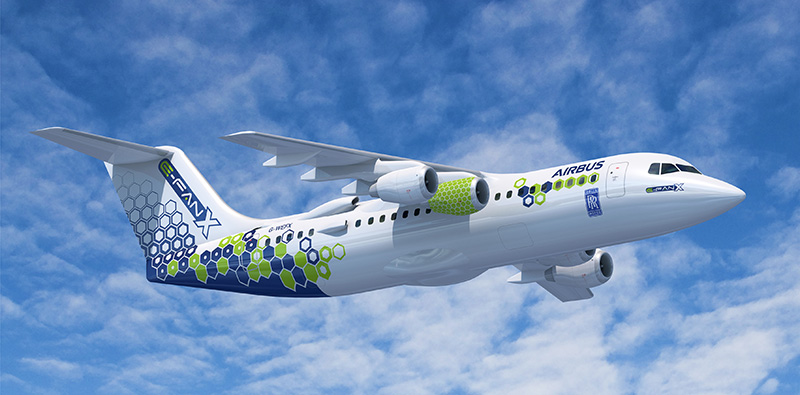 For larger aircraft, the gas turbine will remain the main source of thrust as only chemical fuels can deliver the energy density required for medium to longhaul flights. Because of this, sustainable aviation fuels will become the cornerstone of environmental performance in these markets. However, electrification will enable simplification of gas turbine internal design, unlock new methods of managing aircraft drag, and open new benefits to aircraft at platform level. However, to realise this exciting future, the entire aviation industry needs to coordinate with policymakers, regulators and governments internationally.
Global standards are critical to the aviation industry as products are utilised around the world. Some do already exist, but most areas need development to accommodate new technologies.
Academia and industry will also have to join efforts to develop key knowledge, technology and a successful supply chain. As well as posing significant technical and systems integration challenges, these new technologies also need to meet safety and certification standards, which are significantly higher than many other applications.
What impact will the acquisition of SIEMENS's eAircraft business have on Rolls-Royce's previous hybrid electric aviation developments? Could you give us a details connected to the eVTOL project, the high-speed ACCEL electric aircraft, E-Fan X?
Rolls-Royce has acquired the electric and hybrid-electric aerospace propulsion activities of SIEMENS (the eAircraft business) in a move that will accelerate the delivery of electrification strategy. As part of this acquisition, we have welcomed around 180 specialist electrical designers and engineers who have been developing a range of all-electric and hybrid electric propulsion solutions for the aerospace industry.
This includes around 80 engineers in Hungary who have been working on the development of propulsion systems in the sub-100kW class and of a control system in a power class suitable for commuter aircraft. The smaller systems can be stacked and scaled up potentially, to cater for aircraft designs beyond the small aircraft class as well. The RRP70D motor developed in Hungary is the first motor that was registered for certification. The learnings from these hybrid-electric and electric systems will be key in the development of Rolls-Royce electrical propulsion systems.
Rolls-Royce will also continue the partnership with the Hungarian aircraft manufacturer Magnus, whose eFusion will remain an important flying testbed as part of our testing approach. Motors and systems from Hungary are propelling the Bye Aerospace eFlyer, and the Flight Design F2e and are being integrated into the Texas Aircraft eColt. The team is working with Tecnam and Rotax on the EU funded H3PS project, where the first parallel-hybrid electric system is being developed for and integrated into an aircraft.
The wider team from Siemens were known to us from the E-Fan X demonstrator programme and they are joining a business that has already made significant strides towards the increased electrification of aviation. This includes the E-Fan X technology demonstrator project in which we are in partnership with Airbus. This project is an important stepping stone towards hybrid electric commercial aircraft at the scale of today's single aisle family.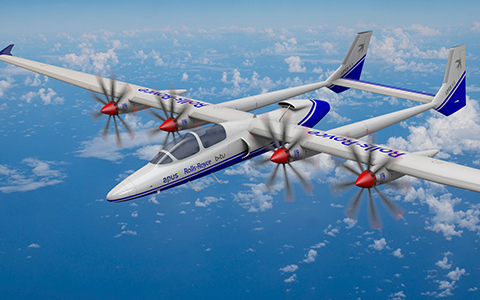 We recently announced that Rolls-Royce will be working with APUS, an aviation engineering company based in Strausberg, close to Berlin, and the Brandenburg University of Technology (BTU), Cottbus, in developing a hybrid electric flight demonstrator based on our hybrid M250 propulsion system.
The collaboration will enable one of the world's most comprehensive hybrid aerospace turbine engine development and integration programmes and pave the way for experimental flights on aircraft after 2021. This project will include an APUS i-5 plane to demonstrate the practical application of hybrid electric technology for a 4000kg conventional take-off and landing flight test vehicle. The system could be used across a range of transport platforms to enable distributed electric propulsion, including EVTOL's (hybrid electric vertical take-off and landing vehicles), general aviation aircraft and hybrid helicopters in the future.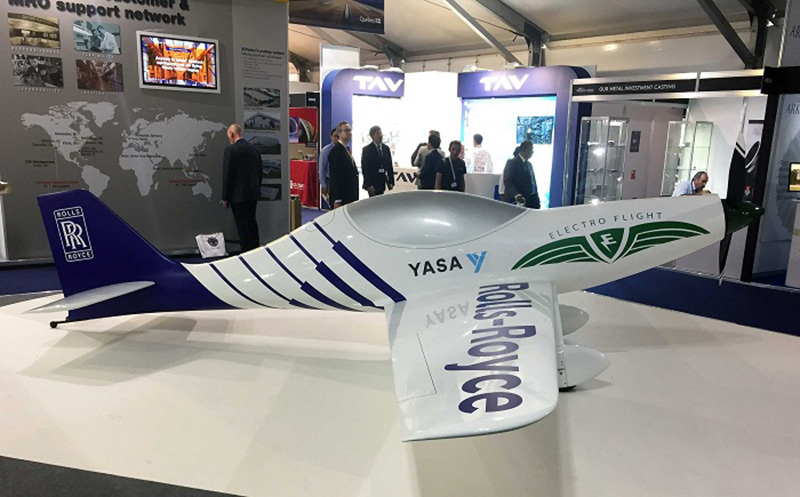 We are developing an all-electric demonstrator aircraft, as part of the ACCEL initiative that will attempt to break the world speed record for all-electric flight. ACCEL is partly funded by the UK government and involves a host of partners including electric motor and controller manufacturer YASA and the aviation start-up Electroflight. The team brings together some of the top minds from the world of Formula E racing to help design the e-racer.
What are Rolls-Royce Electrical's goals in terms of power (speed, KWh), operating time and range of the aircraft's hybrid propulsion system?
We have always been pioneers in aviation and will be again: First turbo-prop, first jet engine, we powered the first jet engine passenger airliner, the first and only commercial supersonic jet, the only gas turbine VTOL propulsion provider and we are the creator of world's most efficient civil large aero-engine.
The electrification of aviation has two elements: one evolutionary (growth of electrical power demand and the increasing electrification of mechanical and hydraulic secondary systems) one revolutionary (the electrification of propulsion itself).
We're not adapting to what the future might be for air travel, we're defining it. And, a key part of that is electrification. https://t.co/l6D80FGgij pic.twitter.com/wXvbqYAxhi

— Rolls-Royce (@RollsRoyce) June 20, 2019
This means that different markets are moving at different paces. In short term seeing revolutionary opportunities for electric and hybrid-electric within general aerospace and smaller regional aircraft. In the longer-term significant opportunities are there, for increasing electrification within larger commercial aircraft. As different aircraft applications have different mission profiles also within similar power classes, the technical requirements of course vary.
Thanks to close collaboration in integration projects with manufacturers of innovative aircraft concepts and partners e.g. like Airbus, we can understand the aircraft manufacturers' different needs and create the optimal solutions. Aircraft and propulsion system design must go hand in hand. Learning jointly with our partners and customers will pave the way to the most efficient and sustainable aircraft of the future.
Finally, please introduce the new Hungarian unit team.
Rolls-Royce following the acquisition established a new Rolls-Royce subsidary in Budapest in which we welcomed around 80 engineers based in Hungary to Rolls-Royce.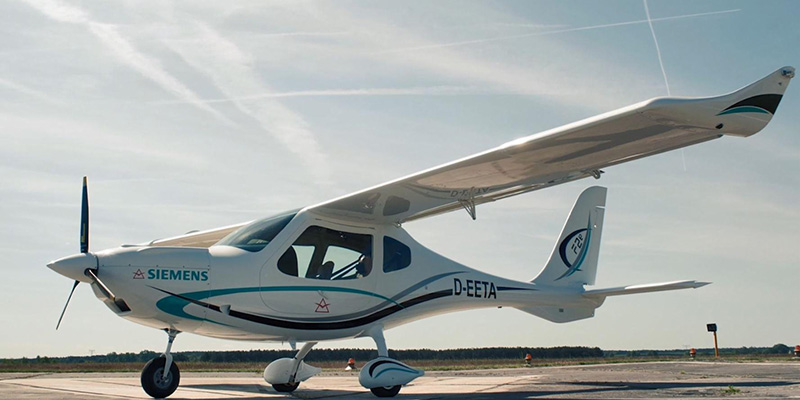 The team has expertise in a range of fields from electrical to mechanical engineering who collaborate in a highly digitalised environment.
They are focused on using a digital toolchain that helps reduce the time of development cycles and to quickly perform development iterations. The team also work in collaboration with Universities including Budapest University of Technology and Economics and Hungarian SME's help them to further develop both technological and industrial capabilities in the field of hybrid-electric propulsion systems.
Photos: Rolls-Royce and Airbus